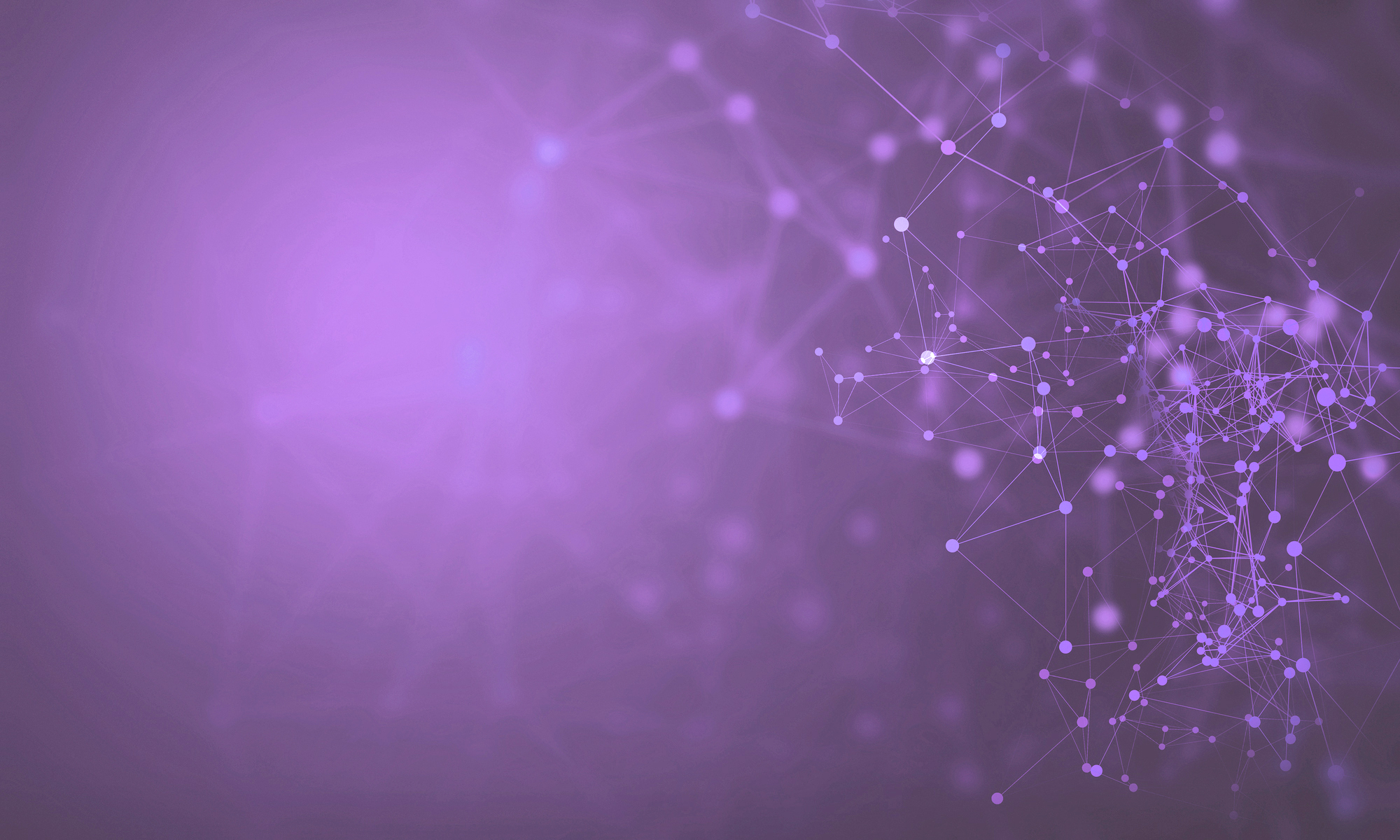 Data protection
Thank you for visiting the website www.drac-europe.com (the "Site"), which is operated by DRAC AG, located at Bernstrasse 30, 3280 Murten, Switzerland, +41 26 672 33 77 ("we", " us", "DRAC"). DRAC, as a data controller, is responsible for the collection and use of personal data collected and provided through the Site. We are committed to protecting and respecting your privacy.
This website is intended for individuals residing in Switzerland.
This privacy policy applies to the collection of information and its use while visiting and using our site. Please read this Privacy Policy carefully to understand our views and actions regarding your personal information and our treatment of that information. This Privacy Policy also forms part of our Terms of Use (the "Terms") for the Site.
By using the Website, you expressly consent to our use of your personal information as explained in this Privacy Policy. If you do not agree to our use of personal data in accordance with this Privacy Policy or the Terms, please do not continue to use the Website. Use of the Website constitutes acceptance of this Privacy Policy and our Terms.
Because we are committed to protecting your personal information, we occasionally review our privacy policy and practices to incorporate improvements and innovations. If we make any material changes to this Privacy Policy, we will notify you by placing a prominent notice on this page before the applicable change takes effect.
PERSONAL DATA COLLECTION
We collect and use the following types of information that we obtain from you online as you navigate through or use our website:
We collect and use the following types of information that we obtain from you online as you navigate through or use our website.
General enquiries
If you email us at info@drac-europe.com requesting general information, your email address and any other personal information contained in or attached to your email will be collected and used to process and respond to your request and stored for future compliance and audit purposes. Such information may include, for example, your full name, email address and/or telephone number.
Requesting medical information
If you send us an email at med-info@drac-europe.com requesting medical information, your email address and any other personal information included in or attached to your email will be collected and used to process and respond to your medical information request and stored for future compliance and audit purposes. Such information may include, for example, your name, email address, telephone number and/or health information.
Quality and safety (adverse event) reports
If you would like to make a quality complaint or report an adverse event for one of our products, you can email us at drug-safety@drac-europe.com. We will collect and process your personal data (name, contact details, job title) to process your complaint and/or adverse event report and to consult with you regarding an unexpected event related to the use of our product. We will also further store and process such reports to comply with applicable quality and safety reporting laws and regulations.
Job application
If you apply for a job with DRAC through LinkedIn or other websites, we will collect and process any personal data you provide, such as your name, contact details, professional and business information, and any other related information you typically include in your resume. Such information may include your job title, educational information, professional qualifications, work experience, professional networks, programmes and activities you have participated in. If you would like to know more about how DRAC handles your personal information when you submit an application, please contact mail@drac-europe.com.
Digital information (non-personal data)
When you visit our website, we automatically collect basic technical information using our automated data collection tools, which may include cookies and other commonly used technologies. These tools collect certain standard information that your browser sends to the Site, such as browser type and language, access times, and the address of the site from which you came to the Site. They may also collect information about your Internet Protocol (IP) address or clickstream data within our Site (i.e., the pages you view, the links you click, and other actions taken in connection with the Site). The information we collect through cookies and other means does not identify you individually. This information helps us to improve the functionality of the Site and to make your activities more convenient and efficient. For more detailed information about DRAC's use of cookies, please see our Cookie Statement.
WHAT WE PROCESS PERSONAL DATA FOR
Your personal data will only be processed for the purposes permitted by applicable laws, which may vary depending on where you live and where DRAC is located and the actual processing activities. We may process personal data for the following purposes:
to contact you and respond to your enquiries about our products and services;
to personalise your visit to the site and to assist you in using the site;
to provide you with product announcements or information on health topics or disease conditions and other related scientific and educational updates regarding our medicines and services;
to improve the performance of the website by helping us understand who is using the website and how, and to better understand the needs and interests of visitors and users;
to comply with applicable laws, regulations or codes of practice;
for collaboration and research purposes, to make more informed and objective decisions in identifying and working with healthcare professionals and key opinion leaders; and
to comply with applicable laws, regulations or codes of practice.
DRAC processes personal data for one or more of the following legal grounds:
Where you have given your consent: Please note that you are not obliged to give your consent if you are asked to do so. Your consent is given on a purely voluntary basis; if you choose to withhold it, it only means that we will not be able to provide you with the information or services requested. If you choose to give it, you can change your mind later and withdraw it at any time without giving any reason. To withdraw your consent, please contact us at dataprivacy@drac-europe.com:
Where it is necessary to comply with contractual obligations to you;
Where processing is necessary for compliance with a legal obligation to which we are subject;
Where processing is necessary to protect the vital interests of an individual;
Where processing is necessary in the public interest or for a public task; or
Where the processing is in DRAC's overriding legitimate interests; for example, DRAC processes information for scientific and statistical research purposes, information about DRAC visitors and supplier personnel, for scientific development, to improve our products and services, to provide security measures to protect DRAC's employees, contractors, patients, information and other assets and to prevent crime (such as fraud, financial crime and theft of intellectual and industrial property and to ensure the integrity of our manufacturing and other operations).
DISCLOSURE OF INFORMATION
We may engage selected third parties to provide services and give them access to your personal information. We will not sell or otherwise disclose your personal information without your consent, except in cases where such disclosure is customarily required to maintain current business operations and where such disclosure is in compliance with applicable privacy and terms of use laws.
DRAC Affiliates
DRAC and our affiliates may also have access to personal information you submit to us, including information you submit to us in connection with or through this Site, for the purposes set forth in these Terms of Use.
Third Party Providers/Service Providers
Personal information may also be disclosed to third party service providers who provide services to DRAC, such as but not limited to: web hosting, professional services, including information technology services, email systems, audit or similar services, and to business partners and collaborators.
All DRAC affiliates and third party service providers are only permitted to use such information in the course of their business and on our behalf in accordance with all applicable data protection laws.
Law Enforcement
In certain circumstances, we may be required to disclose your personal information as required or permitted by law to comply with a subpoena, similar request or governmental request. The same applies if we have a good faith belief that disclosure of the personal information is necessary, by law or otherwise, to protect our rights and property or the rights, property or safety of others, including consultants, law enforcement, judicial and regulatory authorities. To the extent permitted by law, we may also transfer your personal information to third parties who acquire all or part of our assets or business interests, or who become our partial or universal successors, whether by merger, acquisition, reorganization or similar means.
Regulatory Authorities
In cases where you wish to file an adverse event report, we may use the personal information you submit to file a complaint or adverse event report with local or international health or pharmaceutical regulatory authorities and to comply with other regulatory requirements.
DATA SUBMISSIONS
As a global company, DRAC operates in many countries. Personal information about you may be available to DRAC headquarters, as well as to some DRAC subsidiaries and selected vendors and partners located outside of Switzerland. Your personal data may be accessed, transferred and stored by employees or suppliers in a location outside Switzerland where data protection laws may not provide the same level of data protection as in Switzerland.
Your rights
You have the right to request:
to inform you of further details regarding the processing of your personal data;
to give you access to, and copies of, the personal data we hold about you;
update any inaccuracies in the personal data we hold about you that are found to be inaccurate or incomplete;
to delete any personal data that we no longer have a lawful basis for using;
to provide you or a third party with a copy of your data in digital form (data portability);
to stop a particular processing if you withdraw your consent;
to object to any processing based on the legitimate interests or public interest in processing information unless our reasons for requiring the processing outweigh any disadvantages to your data protection rights; and
to restrict certain aspects of the processing of your data.
If you wish to exercise any of the above rights, please send us your request in writing to the following address: DRAC AG with its registered office at Bernstrasse 30 in 3280 Murten, Switzerland, +41 26 672 33 77 or send us your request by e-mail to dataprivacy@drac-europe.com.
If we do not deal with your request in a timely manner or if you are not satisfied with our response to any exercise of these rights, you are entitled to lodge a complaint with the competent supervisory authority in your place of residence. Further information and contact details of the competent European supervisory authorities can be found here: https://edpb.europa.eu/about-edpb/board/members_de.
In Switzerland, the competent supervisory authority is the Federal Data Protection and Information Commissioner (FDPIC); you can contact the FDPIC here: Feldeggweg 1, 3003 Bern, Switzerland | Phone: +41 (0)58 462 43 95 | Fax: Tel.: +41 (0)58 465 99 96 | E-mail: info@edoeb.admin.ch | Website: https://www.edoeb.admin.ch/edoeb/en/home.html.
SECURITY
The security of your personal information is very important to us. All information you provide to us is stored on secure servers and accessed in accordance with our security policies and standards. We take all reasonable measures within generally accepted industry standards, including administrative, technical and physical security measures, to protect all personal information submitted to us from loss, misuse, unauthorised access, disclosure, alteration and destruction. However, no method of transmitting data over the Internet is completely secure. You should always exercise caution when transmitting personal data over the Internet.
Access to your personal information is restricted to a limited number of DRAC employees whose duties reasonably require such information and to third parties with whom DRAC contracts to conduct business on its behalf. Our employees have been trained on the importance of data protection and the appropriate and secure handling of personal data.
Retention of personal data
We will not retain your personal data for longer than is necessary for the processing purposes for which your data was collected and any other permitted related purposes. Information may be retained for a longer period if required or permitted by DRAC under applicable laws or regulations. Your information that is no longer required is either irreversibly anonymised (and the anonymised information may be retained for a longer period) or securely destroyed.
COOKIES
Cookies are small, sometimes encrypted, text files that are placed on your computer's hard drive by the websites you visit. They are used to help users navigate websites, as well as to provide information to the site owner. When you visit our site, we may place a "cookie" to improve your experience of the site by recognising when you visit (for example, by giving you a session ID). It can also be used to display content specifically tailored to your interests.
There are several tools available to you to gain control over cookies and similar technologies: most web browsers allow you to delete or block cookies from your computer's hard drive. If you choose to decline cookies, please note that you may then not be able to take advantage of some of the site's benefits and features. To learn more about cookies, please visit http://www.allaboutcookies.org and visit our Cookie Statement to learn how cookies are set on this Site and how to set and delete them.
Contact us
If you have any questions, comments or suggestions about these Terms of Use or our privacy practices, please contact us by email at dataprivacy@drac-europe.com.